19 Jan

January Be Well Community Event

We are pleased continue our collaboration with Burrell's Be Well Community on this free event, open to everyone interested. This Be Well event will take place on Zoom and Facebook live from 11am – Noon on Friday, January 21. We hope you'll take a break and join us.

Zoom link: https://bit.ly/BeWellJanuary
Meeting ID: 933 3460 1514
Passcode: 258949
Phone: (312) 626-6799 Facebook live: https://www.facebook.com/BurrellCenter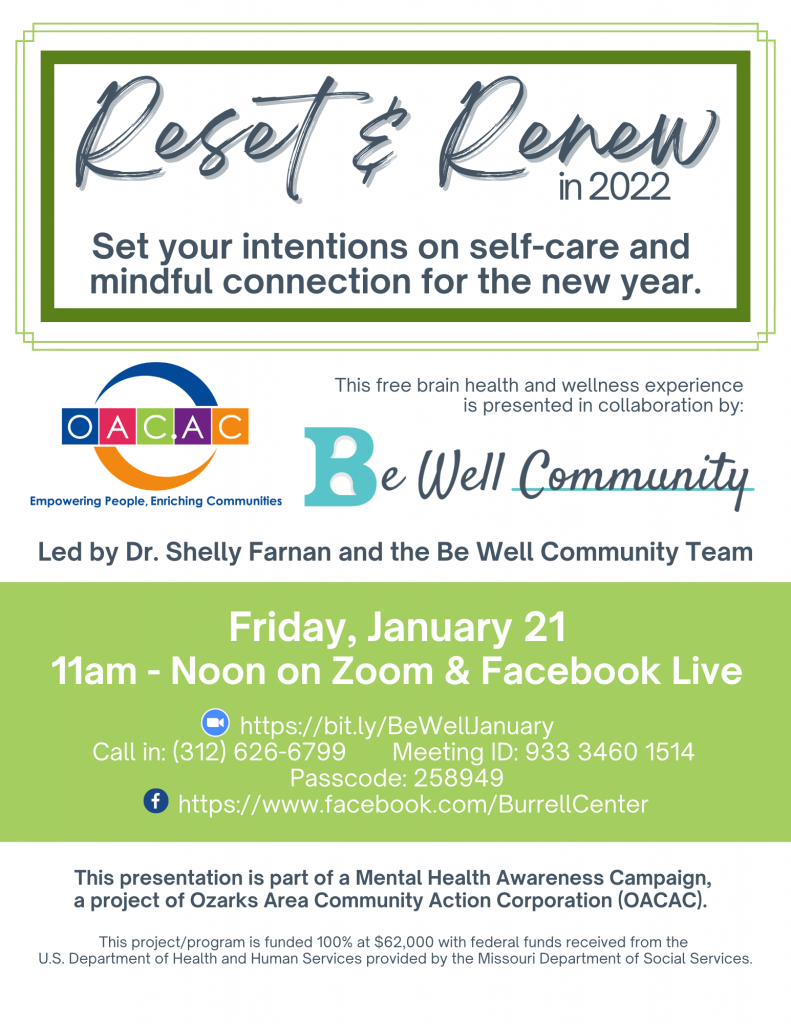 This project/program is funded 100% at $62,000 with federal funds received from the U.S. Department of Health and Human Services provided by the Missouri Department of Social Services.