03 Sep

Combating Food Insecurity

"Take what you need, give what you can."

The People's Pantry project was created to address food insecurity by providing increased and free access to food to anyone, regardless of income, anytime day or night. The community is encouraged to donate if they can, to help sustain the project and meet the needs.

The plan for the 10 OACAC Neighborhood/Community Centers was to develop a location for one pantry per county during the 10/1/19 – 9/30/20 fiscal year. Due to COVID-19 and an increased need for accessible food, the project was made a priority in the spring of 2020. A call to action was made for volunteers in Southwest Missouri to help design, build, and stock the pantries. The response was immediate and supportive as people of all ages donated materials, created blueprints, and spent 95+ hours working to build, paint, deliver, and stock 21 pantries. In addition to food, some pantries contain hygiene items, pet food, and other various necessities.

The People's Pantry project was funded by a $4,000 grant from the Sedora Foundation along with donations of supplies and time from many generous people.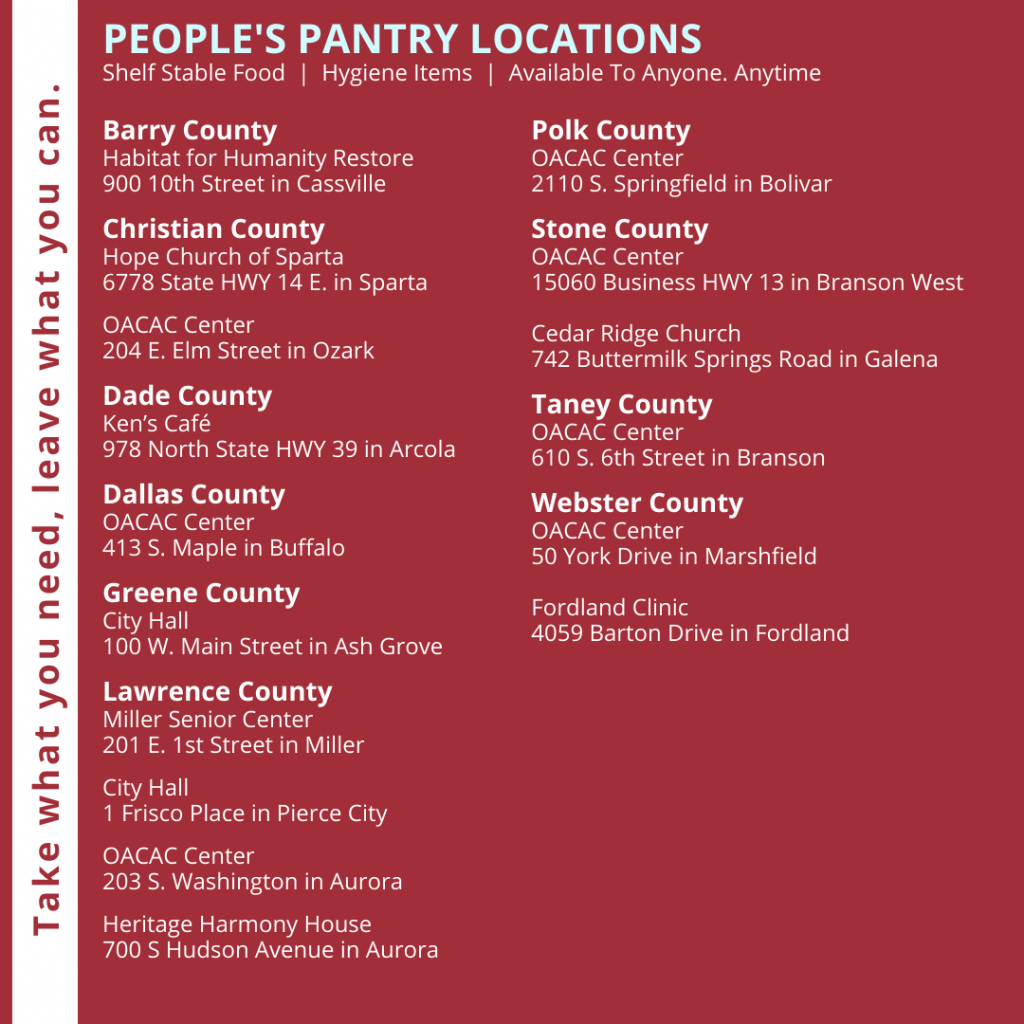 If you'd like to help with the People's Pantry, simply drop off a donation at the pantry nearest you or call the Neighborhood/Community Center in your county.