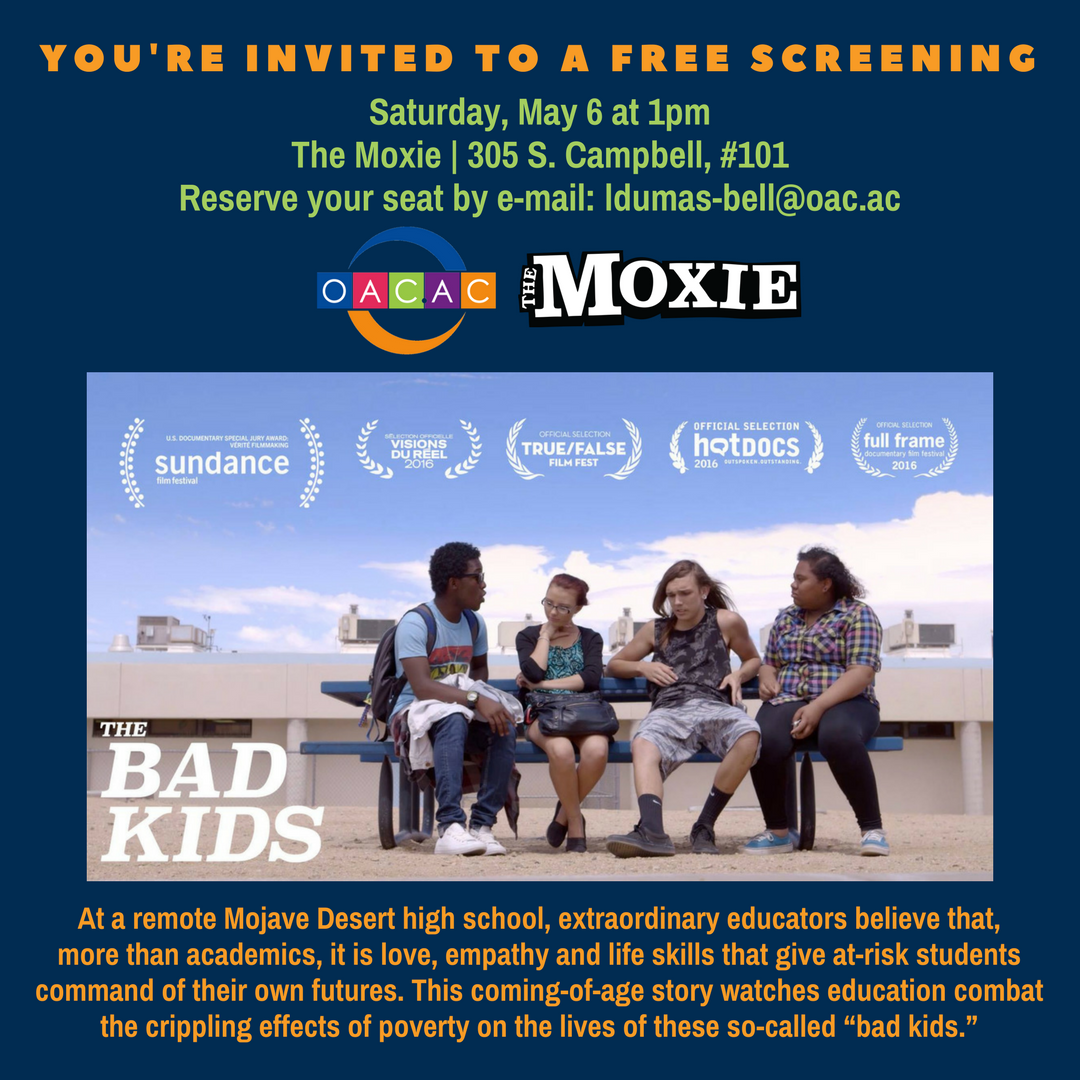 31 Mar

Free Screening of "The Bad Kids"

When: May 6, 2017

At a remote Mojave Desert high school, extraordinary educators believe that, more than academics, it is love, empathy and life skills that give at-risk students command of their own futures. This coming-of-age story watches education combat the crippling effects of poverty on the lives of these so-called "bad kids." 

Join us for a free screening of the documentary, The Bad Kids, on Saturday, May 6, 1pm at the Moxie.  Reserve your seat by April 5 by e-mailing or calling Lindsey, [email protected] or 417 873-3375.  The Moxie is located at 305 S. Campbell in downtown Springfield.