28 Feb

Mental Health & Wellness Expo: Springfield

5/10/22 UPDATE: Hello! If you're visiting this post from an ad you saw or heard, thanks for stopping by. To find expo information for all three expos – Branson, Bolivar and Springfield – please click this link. Thanks! We hope to see you soon.

Join us at Relics Event Center on June 10, 2022 from 11 AM – 3 PM for OACAC's Mental Health & Wellness Expo! This event is free to the public but space is limited and ticket registration is required. Masking is required.

Attendees can visit health and wellness booths, receive information and a free t-shirt, and have opportunities to enter prize drawings. Lunch from Tinga Tacos will be provided.

Is your organization interested in being a vendor at this event? Please contact Sara at [email protected].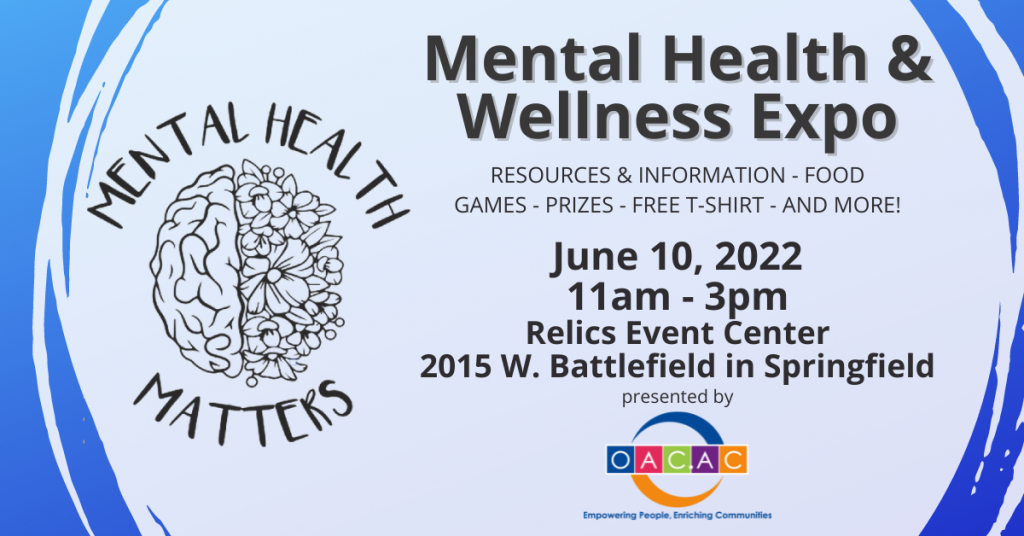 This program is funded 100% at $102,500 with federal funds received from the U.S. Department of Health and Human Services provided by the Missouri Department of Social Services.