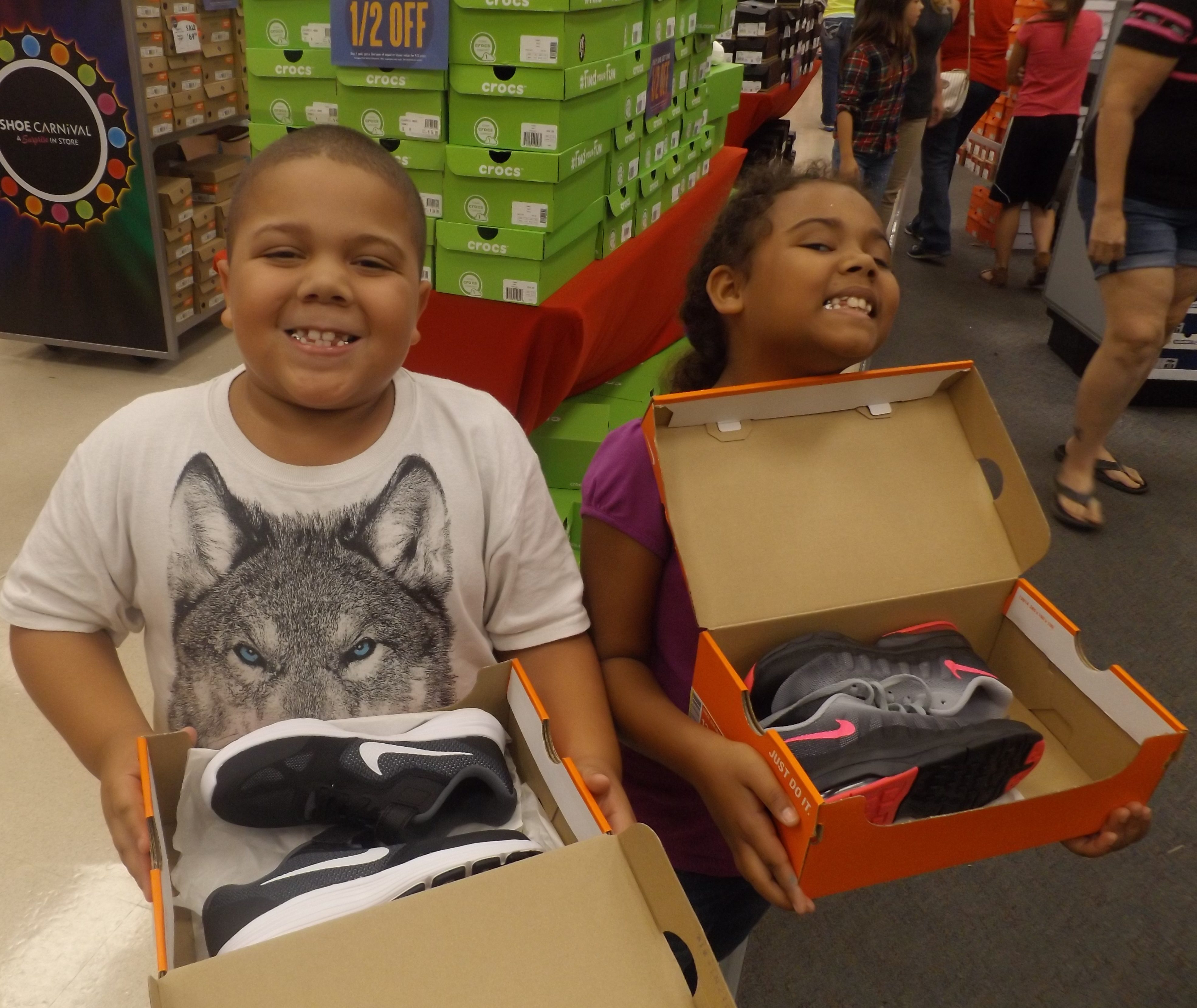 17 Aug

Shoe Party

The annual Dallas County back to school shoe party held at Shoe Carnival in Springfield on August 13 was a success!  Each summer, the OACAC Dallas County Neighborhood Center hosts a back to school fair for income eligible students in grades K-12.  In addition to receiving free school supplies, each student is eligible to receive a pair of shoes.  This private event provides a fun atmosphere for families to shop and Shoe Carnival provides a 30% discount off each pair of shoes.  Each student received a spending limit and the total for all shoes was paid by the New to You Thrift Store, located in Buffalo, MO.

In 2002, New to You was developed as an OACAC project dedicated to providing job skills training to welfare to work participants.  In two years, more than 30 participants completed training and a majority obtained employment.  In 2004, New to You became an independently owned store, sustained by generous volunteers and donors.  Proceeds from New to You support OACAC Dallas County educational programs and projects, such as the annual back to school fair and shoe party.

In 2016, 204 students each received a pair of shoes during the shoe party.  This year, more than 280 students registered for the event and received shoes.  Thanks to New to You for sponsoring the event, to Shoe Carnival staff for staying after hours especially for this event, and to the many kids and families who shopped.  Cheers to a great school year!