16 Sep

Weatherization Day Celebrations

The U.S. Department of Energy's Weatherization Assistance Program (WAP) was created in 1976 to assist low-income families who lack resources to invest in energy efficiency.  WAP is available in all 50 states, the District of Columbia, Native American tribes, and U.S. Territories.  The OACAC Weatherization Assistance Program serves 10 counties across Southwest Missouri, including Barry, Christian, Dade, Dallas, Greene, Lawrence, Polk, Stone, Taney, and Webster. Governor Jay Nixon signed into effect a proclamation declaring October 30, 2016 to be Weatherization Day.  In celebration of Weatherization Day and the 40 anniversary, please join us and watch as OACAC crew members demonstrate how a home is weatherized.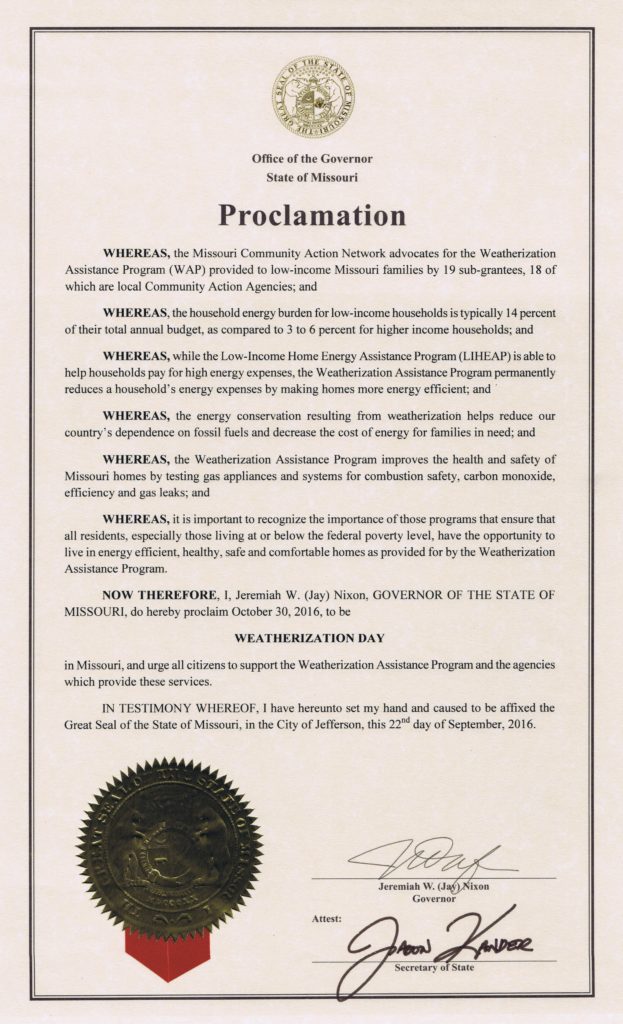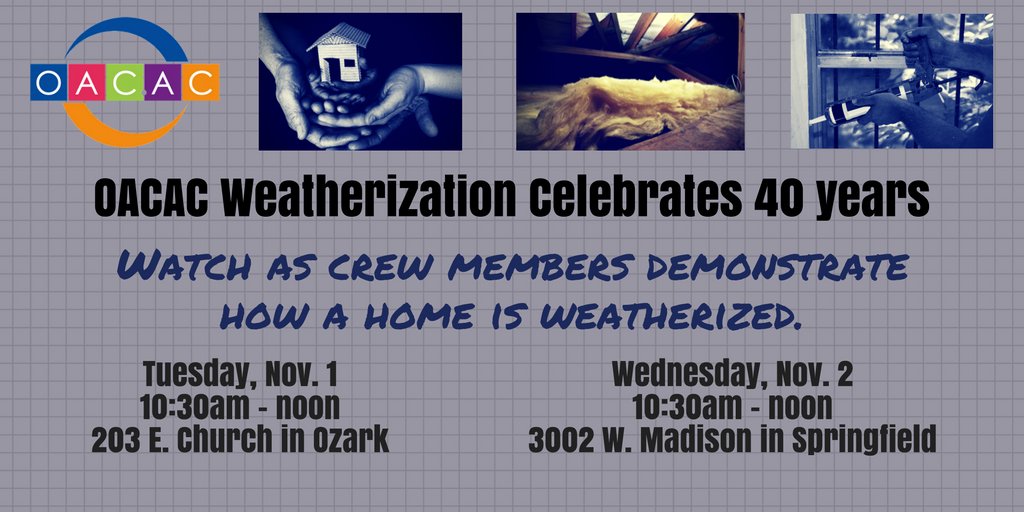 Weatherization Program Facts
Since the inception of the WAP, over 7.4 million homes have been weatherized with DOE funds.
Weatherization saves low-income families an average of $250 to $450 per year in heating, cooling and electric costs, depending on their housing type, location, and fuel source.
For every $1 invested in the program, WAP returns $4.10 to households and society.
WAP helps the country reduce its dependence on foreign oil and reduce carbon emissions.
Many thousands of local, supply- side American businesses and contractors are supported by WAP.
WAP provides the marketplace for innovation in the residential energy efficiency industry and supports the growth of related businesses.
(Information provided by the National Association for State Community Services Programs website: http://www.nascsp.org/Weatherization/635/29/The-Weatherization-Assistance-Program.aspx)